Home \ Knowledge Hub \ Events \ United Against Rabies (UAR) Annual Meeting 2021 – Session 3


11 Oct 2021 to 11 Oct 2021
United Against Rabies (UAR) Annual Meeting 2021 – Session 3
Taking place in September 2022 the #Rabies360Challenge will once again unite people around the globe in raising awareness of rabies elimination.
Throughout the month, leading up to World Rabies day on the 28th of September, we will be raising our voices so that more people can hear about rabies and more action can be taken to save lives. Every single post makes a difference and ANYONE can engage, ANYWHERE in the world!
Why? Because every 9 minutes someone dies of rabies, a deadly but vaccine-preventable disease, and we can no longer accept it. It is time to say: Times up for rabies! Read more.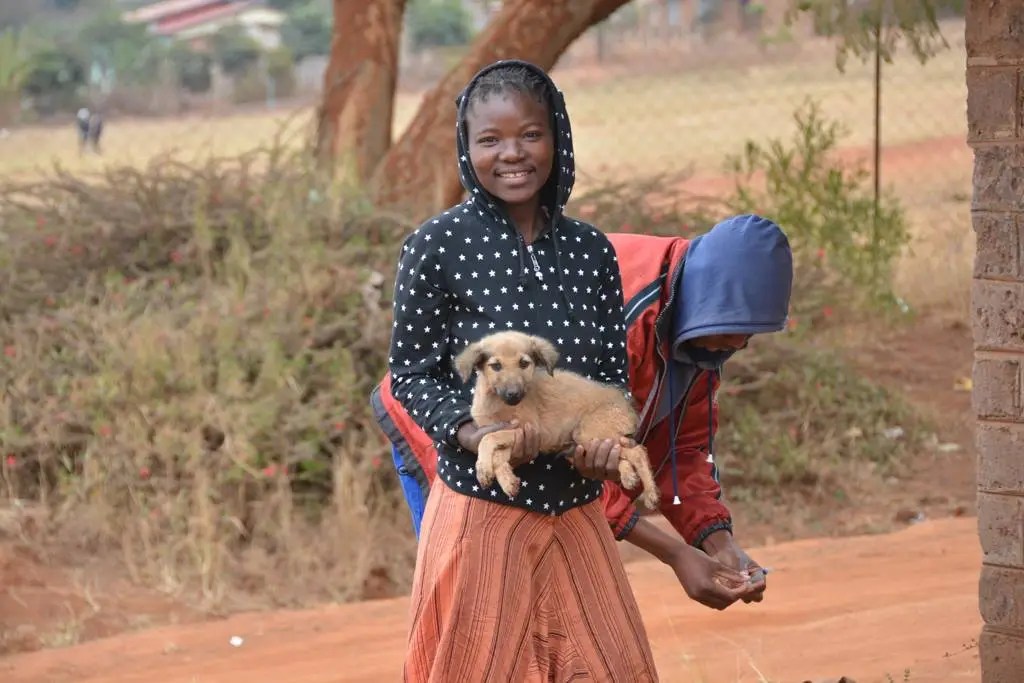 How can you participate?
Simply by doing 360 of anything you like and sharing it on social media with the hashtag #Rabies360Challenge.
While sharing the facts about rabies elimination, here are some key points to know, with the most important one to remember that dog vaccination is the solution.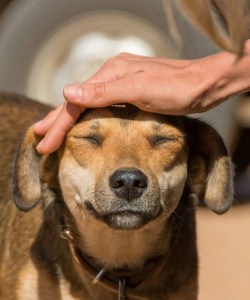 Rabies is transmitted in saliva and almost 100% of deaths in humans follow a bite or scratch by a rabid dog. The disease is 100% fatal once symptoms occur but the good news is that by vaccinating dogs, we prevent the spread of rabies to people. Vaccinating 70% of the dog population protects the animals, breaks the transmission cycle, and stops human deaths. Awareness of the disease, dog behaviour, and the role of vaccination is vital to saving the lives of people and animals.
What's next?
Need help with your posts? You can easily spread awareness by sharing our free #Rabies360challenge graphics – available for download here!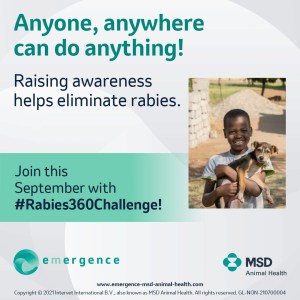 Amazing things happen when people join together. What will your challenge be?
Your challenge. Our fight. Eliminating rabies together.
Participation is entirely voluntary and at the participants own risk. MSD Animal health accepts no liability. Your participation may result in your #Rabies360Challenge posts, including photos and videos, being shared through emergence channels (website and social media).
Photo credits: Carl Salter