Home \ Knowledge Hub \ Focus on \ Focus On… Building a Rabies Free Future for Eritrea


Focus On… Building a Rabies Free Future for Eritrea
JOHANN KOTZÉ
R&D MSD Animal Health South Africa
Eritrea is among many countries in Africa that struggle with rabies. Despite making very good progress to implement mass dog vaccinations rabies is continually diagnosed across all regions of the country. To help eliminate this devastating disease, the World Organization for Animal Health, WOAH (formerly OIE) provides support in developing control strategies, and I have been fortunate to be one of the experts to assist.
A volunteer plan to get it off the ground
I am a veterinarian and the Test Facility Manager of the Malelane Research Unit in South Africa which focuses on anti-parasitics, but before moving to MSD in 2017, my background was completely different. I was a state veterinarian and responsible for rabies control across South Africa. I was therefore terribly excited when the WOAH approached me in June 2021 with an invitation to assist some East African countries to develop a National Strategic Plan (NSP) to combat rabies.
This project required a substantial amount of time which I wouldn't be able to cover entirely in my spare time. I was thrilled to get approval from R&D management allowing me to take on the project partly under the MSD volunteer program. This covered 50% of the time I needed to complete the project with the remainder filled in my spare time after work.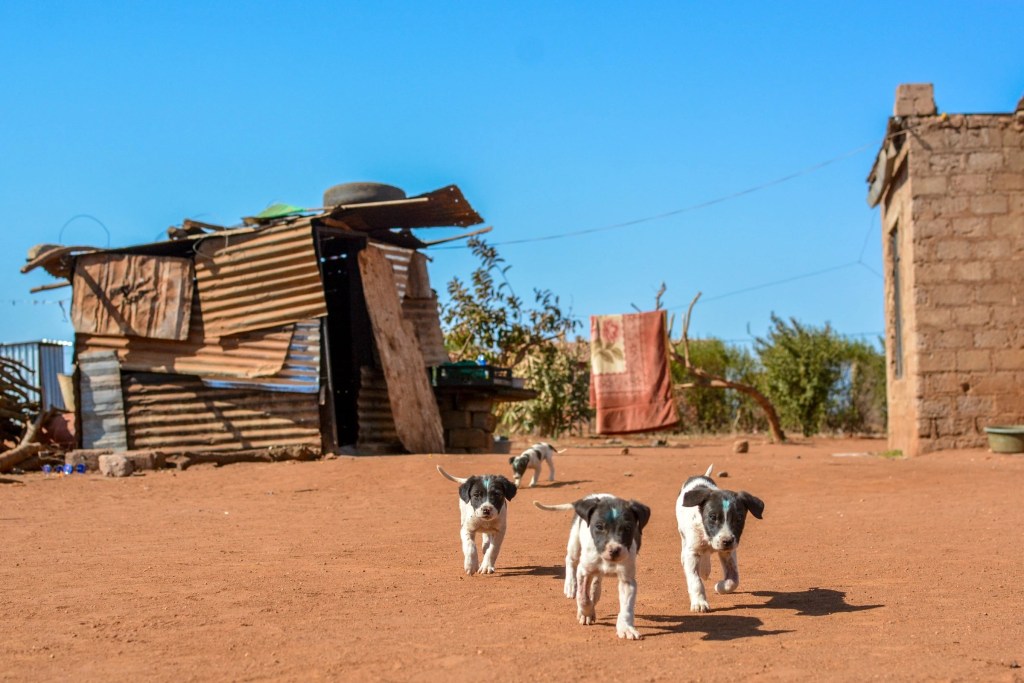 PHOTO BY CARL SALTER, ON CAMPAIGN WITH JOHANN.
The project resulted in the development of the NSP in 2021 and one of its major recommendations was to improve the estimates of the dog population of Eritrea. Outside of the NSP I also made a recommendation to the WOAH that they would need to provide expert support to Eritrea to ensure that this is done efficiently. I was really happy to see that they took that advice seriously and invited experts to submit a proposal to fulfill this need in July 2022.
Drawn to apply for the second time I was again faced with the dilemma of finding the time to do the project. This time around, it would be even harder as the WOAH estimated the project to require 25 full working days including some personal visits to Eritrea. Once again, I was very fortunate to be allowed to dedicate a part of my working time to this project. With some additional days of my annual leave and after-hours work on top of that, the project is now making good progress with very little time required to finish.
Eritrean journey towards a rabies-free future
I was drawn to Eritrea right from the start mainly because I knew very little about it. But since I've started working with the Eritreans I have learned that it is a country with a lot of human resource potential and very good operational abilities. This excites me because it is exactly the components you need to organize large-scale dog vaccination campaigns.
I always like to say that eliminating dog-mediated rabies is as easy (and as difficult) as getting the vaccine into as many dogs as possible. This is much easier said than done. Operational management can be very challenging especially when it involves many mobile teams that require frequent updates on their directives. Again, this is something that Eritrea appears to be doing well.
The country has made very good progress implementing mass dog vaccinations but measuring the effect of these campaigns is still a challenge.
Firstly, there is a lack of good estimates on the size of the dog population.
Secondly, the surveillance system has been severely weakened by the shortage of antigen conjugate required for laboratory testing.
This in turn has resulted in very few samples being submitted to the laboratory per annum.
Regardless of this shortcoming, rabies is continually diagnosed across all regions of the country.
The shortfalls of Eritrea revolve mainly around technology (laboratory diagnosis) as well as technical and epidemiological expertise. This is where I fit in.
Our current focus is on designing a method that would survey the country's dog population to deliver an accurate estimate of the population size whilst considering the constraints that they have. The current plan is for me to visit there at the end of October to oversee the implementation ensuring that we deliver high-quality, trustworthy results. I'm incredibly excited about this opportunity. I have worked with the Eritrean colleagues long enough that they feel like friends, yet I have never met them.
I'm sure our combined commitment to work together to achieve a rabies-free Eritrea long before 2030 will be even stronger following my visit.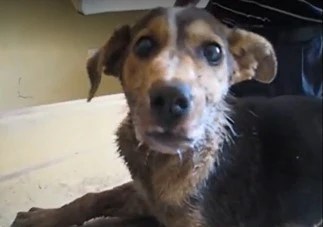 A very cute dog shortly after it had bitten Johann whilst being examined for nausea. The strange unpredictable behaviour of the dog prompted Johann to have it tested for rabies. Unfortunately, the dog tested positive and was euthanized. Thankfully Johann was protected against rabies thanks to a rigorous program of vaccination and testing.
JOHANN KOTZÉ
R&D MSD Animal Health South Africa
The views expressed in this article are those of the author(s) and do not necessarily represent those of MSD Animal Health.